An MBA entrance test is not the only thing that goes into becoming a successful MBA graduate. When someone mentions "I am preparing for MBA" – there is always a quick response "Oh great! You should prepare very well for the entrance exam! "or, "it is not an easy task, the entrance exam is very tough" like that's the only thing an MBA aspirant should be worrying about.
"Is there anything other than entrance exam that an aspirant should be worrying about?"
YES! Absolutely, there are a few things that an aspirant should be considering.
Here is a list of those ' other things ' that are as important as preparing for entrance exams while pursuing MBA.
1.Which MBA is right for you?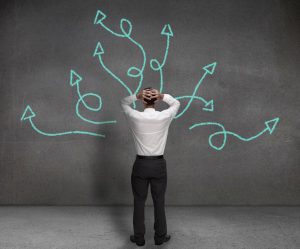 'Which is the right MBA for me? ' Yes! The question which should ideally be the first one to pop in the head of an aspirant, but is rarely even considered. Students quickly jump on the MBA bandwagon and may end up with an MBA degree in a subject they do not thrive in.
As most of us know, some of the popular streams in MBA are Marketing, Finance, Human Resource, Supply Chain and Operations Management etc. Along with these, other sector-specific MBA streams have assumed some importance in recent years such as MBA in tourism management, healthcare management, sports management, so on and so forth. Hence, the notion that 1st year is common and you can make your choice in 2nd year does not work quite well for all. The aspirant should go for his MBA in that stream which appeals to his interest and supports his skills and strengths. Internships and work experience can help you in making that right choice.
2.Which entrance MBA exams should we prepare for?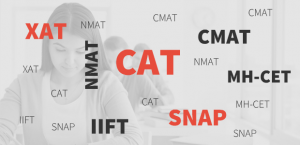 Next is making a choice of entrance exams for your MBA. Choice of the exam is crucial as it will help you to focus and concentrate on few exams, rather having a scattered focus over all the exams. Also, it is not necessary that every exam will be your cup of tea. Some might be tough, some might be easier to crack. It's always better to appear for an entrance exam where you can score well and get into top colleges rather than appearing for a tough exam because everyone else is taking it and ultimately scoreless. Yes! Aspirants prepare for multiple exams, but you can skip some exams and prepare well for the exams that you have considered and that you feel will give you your desired ROI.
If you have any specific set of colleges in your list, that you want to get enrolled in, check which exams will make you eligible to get enrolled in these institutes, and prepare accordingly. This will help you save time, money and efforts and achieve focused preparation
3.How to prepare for MBA?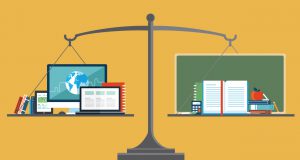 Once the above questions are taken care of, the next question should be "How to prepare for the MBA entrance exam?" or what is the best mode to prepare for the entrance exam. The options are online test preparation and conventional coaching institutes. Online test preparation has got very popular lately. Online test preps enable an MBA aspirant to prepare from the comfort of their home or travelling.  They can choose the time according to their convenience. What more! Your score can be compared to quality MBA aspirants across the country.
While coaching institutes may not have such flexibility, a portion of aspirants prefers coaching classes over online test prep. Whereas many working professionals and undergraduates in their last year prefer online test preps. Some aspirants may prefer a combination of physical coaching classes and online test preparation. Online MBA test preparation is more flexible and convenient. The choice is yours though.
4.GDs, PIs and WAT

Having aced the entrance exam alone won't win you the ticket to your dream MBA institute. There is one final and very important obstacle that stands between you and your dream institutes and that is the Group discussion and Personal interview round (i.e. GD and PI round) and more recently a WAT or Written Ability Test. Most of the top B-schools have made GD, PI and WAT an important part of admissions. This round can shatter the dreams of getting into the dream institute even if you have a high percentage or score in your entrance exam. So, the preparation for GD, PI and WAT should go hand in hand with entrance exam preparation.
In the GD and PI,  interviewers gauge interpersonal skills, confidence and soft skills of the candidate along with their knowledge of the topic. You can prepare for GD and PI by developing the habit of reading and being updated with the current scenarios. Factual stats and figure will help you support your arguments more firmly and confidently. You can practise by giving mock interviews and participating in mock GDs with your friends and family. You can develop your WAT skills by practising writing on current topics or scenarios that you read in newspapers, magazines etc. Some coaching institutes and online players also organize workshops for GD, PI and WAT.
So, entrance exams are an important part of MBA, but there is a lot to it than just that.
These were a few things that we believe should be kept in mind when you consider pursuing MBA.
We hope you consider these things and if we have missed on any 'other thing' kindly mention in the comments below.
All the best and we hope to see you all at your dream MBA institutes.!
Please follow and like us: