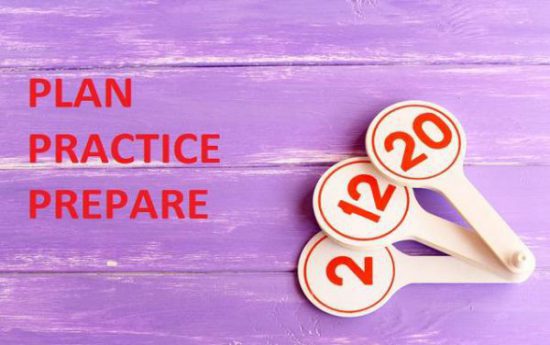 The Common Admission Test (CAT) is one of the most competitive and sought-after entrance exams for MBA aspirants in India. As the CAT exam date approaches, the pressure to excel can be overwhelming. However, with a well-structured study plan and consistent efforts, you can significantly boost your chances of success. In this blog, we present a detailed three-month study plan to help you effectively prepare for the CAT entrance exam.
Month 1: Building a Strong Foundation
Diagnostic Test: Begin with a diagnostic test to assess your current proficiency in different sections of the CAT exam – Quantitative Aptitude, Verbal Ability, Data Interpretation, and Logical Reasoning.
Identify Strengths and Weaknesses: Analyze the results of the diagnostic test to identify your strengths and weaknesses. Prioritize the weaker areas to focus on during the initial phase of preparation.
Conceptual Learning: Start with the basics and build a strong conceptual foundation in each section. Utilize standard CAT preparation books and online resources to understand the core concepts.
Topic-wise Practice: Regularly practice problems from different topics in each section. Gradually increase the difficulty level to challenge yourself.
Daily Mock Tests: Incorporate daily mock tests for each section. Analyze your performance to track progress and identify areas that need improvement.
Month 2: Intensive Practice and Strategy Development
Section-wise Intensive Practice: Devote significant time to practice each section individually. Focus on applying the concepts you learned in the first month to solve complex problems.
Time Management: CAT is a time-bound exam. Practice solving problems with strict time constraints to improve your speed and accuracy.
Simulated Full-length Mock Tests: Take full-length mock tests regularly to simulate the actual exam environment. This will help you develop endurance and enhance your time management skills.
Revision and Error Analysis: Review your mistakes from mock tests and practice sets. Understand the reasons behind each mistake and work on avoiding them in the future.
Seek Expert Guidance: Consider joining a coaching institute or seeking guidance from experienced mentors. They can provide valuable insights, tips, and shortcuts to enhance your performance.
Month 3: Fine-tuning and Test-taking Strategies
Revision and Consolidation: In the final month, revise all the concepts and strategies you have learned throughout the preparation period. Focus on your weaker areas and aim for perfection.
Mock Test Marathons: Engage in mock test marathons where you attempt multiple mock tests in a day. This will enhance your mental agility and build stamina for the actual exam day.
Analyzing Previous Year Papers: Solve previous years' CAT papers to understand the exam pattern and question trends. It will also boost your confidence.
Stay Calm and Confident: Manage stress and anxiety by adopting relaxation techniques and maintaining a positive mindset.
Exam Day Preparation: Plan your exam day in advance. Get sufficient rest, eat well, and keep all the necessary documents ready.
Remember, consistency and self-discipline are key to success in CAT. Follow this three-month study plan diligently, and you will be well-prepared to face the CAT entrance exam with confidence and conquer it with flying colors. Best of luck!
Please follow and like us: